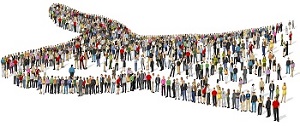 Today it is becoming harder to find people, unfamiliar with the word 'crowdfunding'. It is an extremely popular and promising way of fundraising where anyone can get funding from common people just like themselves. In the near future crowdfunding in the U.S. will be regulated by the title III of the JOBS act. Once it is adopted, people will be able to sell equity in their crowdfunding startups to a huge number of backers. Now, even if you do not sell any stock, you can raise funding for your projects if they are successful enough on one of the popular crowdfunding platforms.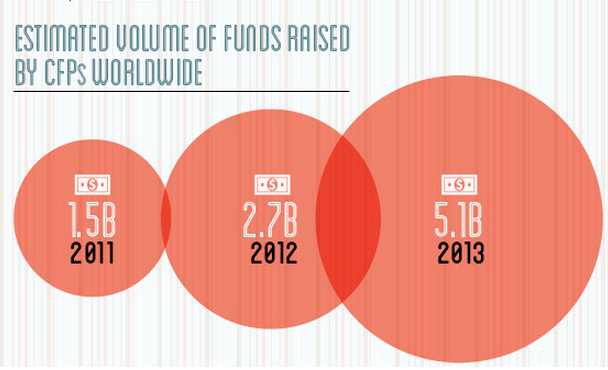 In 2013, crowdfunding websites like Kickstarter, Indiegogo and others helped to collect a total of $5.1 billion dollars. As you are reading this, crowdfunding investments keep growing.
But why would common people like you and me, not connected to a crowdfunding campaign, give money to it? Before you continue reading, try to ask this question to yourself: 'Why would I back a campaign on Kickstarter?' Try to think of as many reasons as possible. Now, compare you answers with these answers below:
1. The campaign has some greater purpose, and people are attracted by it. For example, SMAC – Sock Monkeys Against Cancer raised $35,000 on StartSomeGood.
2. People are attracted by the awards they get for funding. It can be an opportunity to prepurchase a product, like with the Pebble watch back in 2012 – investors could pre-order the gadget at a discount.
3. The campaign is presented in a creative, catchy way. The YouTube era requires, at least, a video to attract backers for the campaign.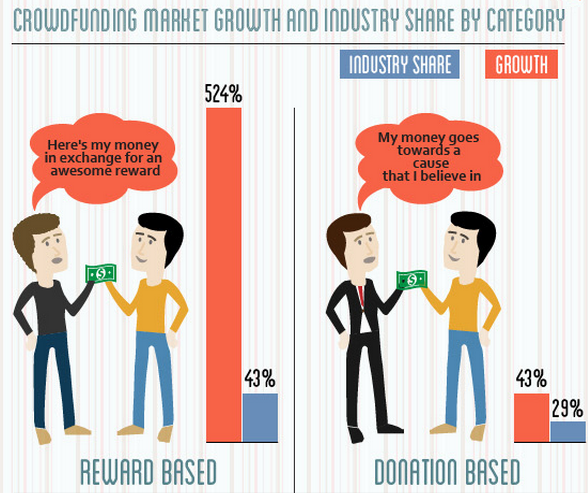 Now, if we step back from the 'personal' side of crowdfunding success, we will be able to see several reasons why investors pump money into crowdfunding:
1. Crowdfunding helps entrepreneurs and NGOs. Kickstarter-style websites are attractive for investors in terms of reaching undeserved markets. Organizations that don't need a transactional infrastructure similar to that of a large company can benefit from crowdfunding platforms.
2. It's a way to expand early-stage financing – equity- and debt-based crowdfunding have a great potential, too.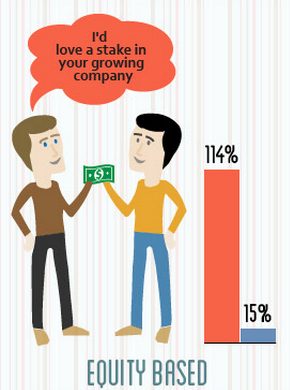 3. Social media: crowdfunding websites have something in common with social media platforms that connect millions of people. Why spend on sales and marketing if users of the crowdfunding platform do the selling/customer acquisition themselves? That's what makes crowdfunding platforms an incredibly economical business solution.
4. Crowdfunding is an engine that gets great ideas and products to the top.  It's where an idea is tested for user demand. Smart entrepreneurs will use the results of this test to discover really promising ideas to grow in the future.
5. "Crowdfunding is just starting to get more mainstream. It opens a completely new way of how people see fundraising and making the funds work, whether it's for equity or in order to prepurchase a product. Such way of thinking seems so natural for the Millennials generation and the social network-based type of economy that Western civilization is witnessing.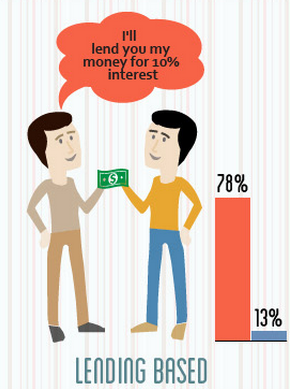 Does crowdfunding sound good to you now? You should also be aware of some disadvantages:
a risk that someone may steal your ideas is always there;
The amount of funds you can raise can be limited by the platform;
Crowdfunding regulations in the U.S. are rather complex, especially as far as the taxes are concerned;
The last, but not the least: a crowdfunding platform is not a place where you ask for a handout. To get people support your campaign, you will have to work hard to give them a strong reason to do so. But who said it would be easy?
Maybe the greatest thing about crowdfunding is that great ideas of any kind are welcomed, and you are free to start all kinds of projects! If you do your campaign correctly, it will be efficient, effective and fast. But what makes a successful crowdfunding campaign?
Crowdsourcing.org knows the answer to this question. It's the best place for you to go if you are looking for news, videos, articles and any other kind of information about crowdfunding. We contributed to their work by developing an online portal for them. If you want to create a crowdfunding platform of your own, or have any other ideas related to this subject, we can develop the right crowdfunding software for you.
The predicted growth rate in 2014 for this young industry is over 92%. Entrepreneurs, charities, startup founders with nothing but a daring idea in their heads – they all come to crowdfunding websites in hope the public will appreciate what they have to offer.
But, as it seems to us, the secret of getting lucky in crowdfunding is simple.
You just have to be creative and enjoy what you do!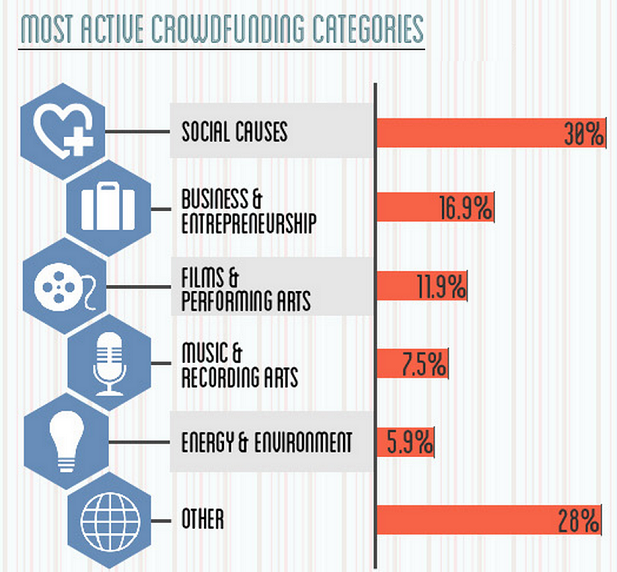 Infographic by: GoGetFunding