Get a free idea evaluation. Click here to opt for a project roadmap.
Augmented Reality App Development
Are conventional apps still your go-to strategy? It is high time to switch to Augmented Reality.
Engage. Promote. Educate. Estimate. Sell.
All with your AR app.
Contact us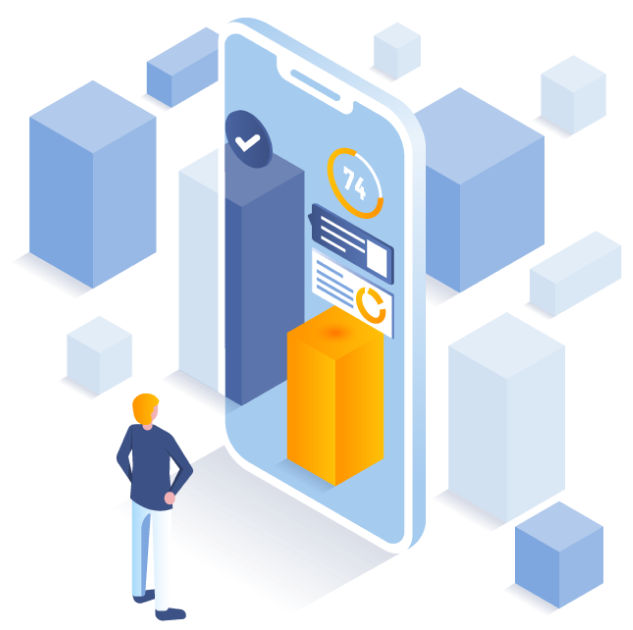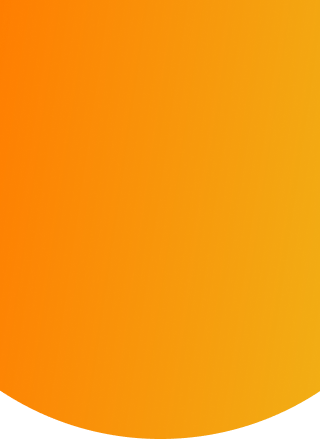 Four types of Augmented Reality app and development services
Augmented Reality (AR) applications: is there a person alive who has not heard of AR apps? If you are reading this, you have experienced playing and/or testing at least one AR app. You might even be considering Augmented Reality app development for your business. Here are four types of AR apps that give you the upper edge:
Real-time recognition

Offers extra content by superimposing onto the original. This engages users and entices them to discover more

Marker-based AR

Makes it so easy: just point a smartphone camera at a picture then enjoy a 3D model displayed on the screen

Location based apps

Turns any place into a point of interest letting users find out more in real time

Markerless AR

Promotes any item. It lets the app recognize a location and helps put it into the geographically correct place
Six essential ingredients of successful AR app development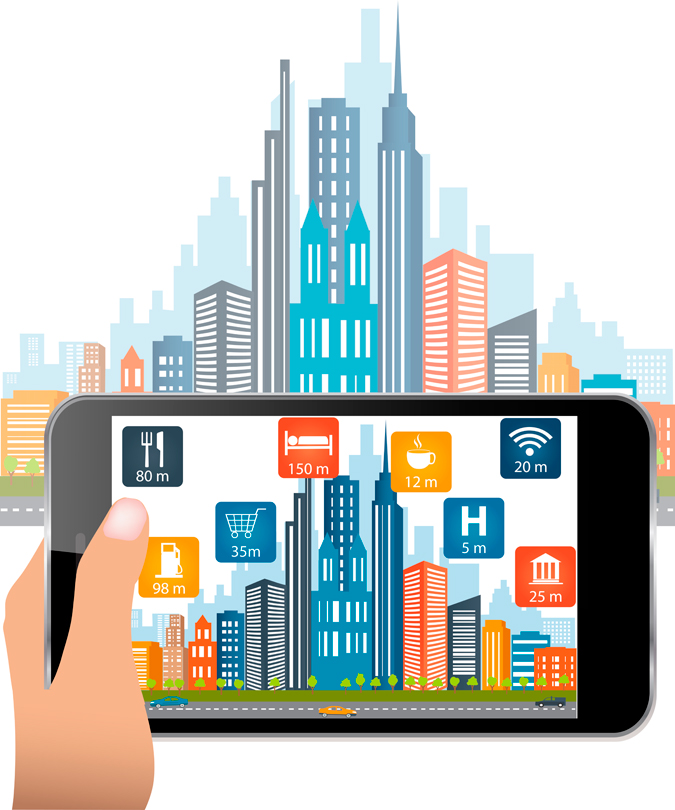 3D Modelling
Using Unity Engine, we can create any 3D models for you or integrate your 3D models into the AR app
Custom UX
IT Craft designs and implements optimal user experience. The audience can work intuitively with the app
Animation
3D models are more engaging when they look alive. With animation effects, we make the imagined possible
Functionality
AR features make it possible to manage, export, and enjoy AR content
Seamless actions
Adjusts to any touch screen, motion detection, and app performance optimization. Everything to provide perfect user interactions
App testing
A comprehensive checklist to ensure the app works smoothly. This ensures the same level of UX on different devices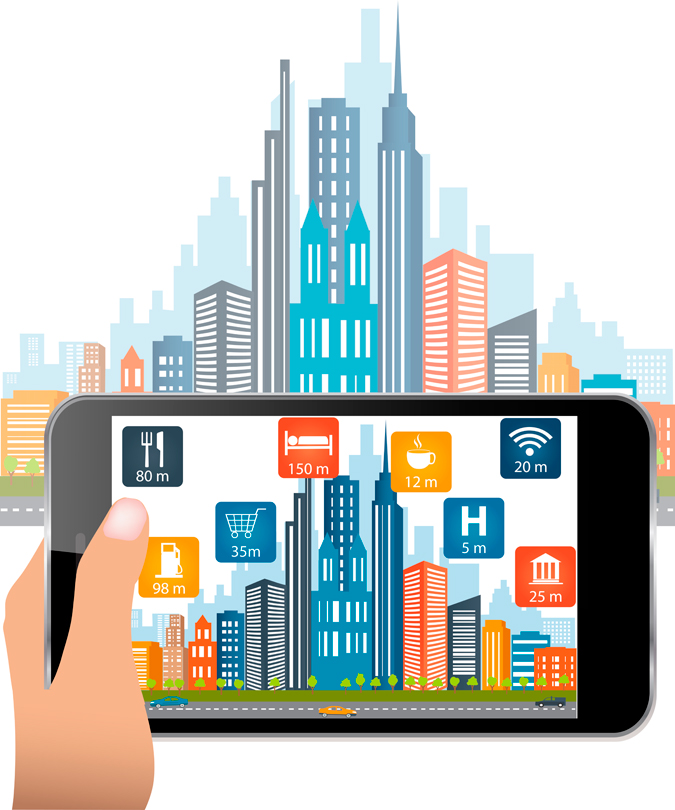 AR Technologies and tools
Why is Augmented Reality important?
Benefits of using an Augmented Reality app for your business include:
Engagement

AR is a crucial gamification tool. It adds fun to everything, even the dullest activity.

Extra information

AR helps activate extra information. Videos, audio files, text explanation, printed media, etc., that are not physically present can immediately be virtually present.

Interactivity

Users can seemingly touch AR objects on a smartphone screen. They can rotate, zoom, and change them, almost getting a physical impression of the object.

Visual content

A picture IS worth a thousand words. So is an image. A 3D model presents the object and brings it to life.

Applicability

Due to its power of visualization, many industries use AR where visualization matters. Check out the list of industries below.
AR is a crucial gamification tool. It adds fun to everything, even the dullest activity.
Perhaps you can add your successful AR app idea to the list…
Not yet sure of your ROI on an AR app investment? Still trying to decide if you need Augmented Reality app development?
Augmented Reality has been around for almost 30 years. Interest in AR skyrocketed thanks to the popularity of Pokémon Go. Developers have since applications have since been adding AR to many applications. Why? Because AR helps visualize objects perfectly. It AUGMENTS—ENHANCES—REALITY. This is a huge benefit for any industry. Let's explore some of the industries together:
Toys and games industry

AR provides hours of fun for kids. It lets them play with their favorite character in real life using a smartphone or a tablet. You can develop an Augmented Reality app for any child activity. Indoor and outdoor games, technical and educational toys, puzzles, experiments, comic books—everything. When you show kids and their parents your augmented reality products, you create the WOW! effect that makes them play with your toys again and again because they can keep learning more.

Museums, exhibitions, virtual tours

An AR app is a stellar replacement for any and all audio tours. Imagine the fun finding information about an attraction. Or, examine a piece of art digitally. Envisage different historic periods. Re-create certain historic events related you are looking at. (And you don't have to worry about the cleanliness of the audio packs.)

Furniture manufactures

IKEA brilliantly demonstrates Augmented Reality app development for furniture manufacturers. Use the catalog as a marker with AR applications and virtually, arrange furniture in your home. It is fast and easy, and you will save time on seemingly endless measurements and drawings. Select the required piece of furniture from an available list within the app. Point your mobile device at your chosen spot. If choosing a large piece of furniture, e.g., a sofa, you can see where it is best to place it. You can also determine whether there will be enough room.

Publishing business

Augmented Reality app development opens doors to endless possibilities for book publishers. With AR apps, books become easier to read. Plus, they complement the books with visually stunning stories. This leaves even greater lasting impressions when reading.

Marketing

Another type of business where AR apps become simply irreplaceable is the Wow! effect. It provides advertising information by overlaying advertised products onto our real world. Users learn more about the product by seemingly holding it in their hands.

Real estate

Augmented reality app development also helps in real estate. It helps show information and visualize buildings available for sale. It does this by projecting images of these properties.

Potential buyers often want to see what the interior of buildings will look like when construction is complete. They need only point their mobile device at the building while standing outside. An image of the completed building appears—inside and out.
Are there any other AR use cases?
Does Augmented Reality still not fit in with your visualization needs? Check out Virtual Reality application development services.
There are many more professional fields in which AR apps can be extraordinarily helpful. Some might seem far removed from AR—but aren't.
Augmented Reality apps have also proven their usefulness in more crucial industries. AR suits every industry where users must easily understand and follow complex instructions exactly.
Below are some more examples what AR does:
Medicine

–visualize techniques that can be applied both in surgery and in studies at research laboratories.

Education

– create far more dynamic material with AR illustrations.

Transportation and logistics

– determine the parameters of shipments.

Sports

– provide a more informative description of game rules and scores and of visual training plans.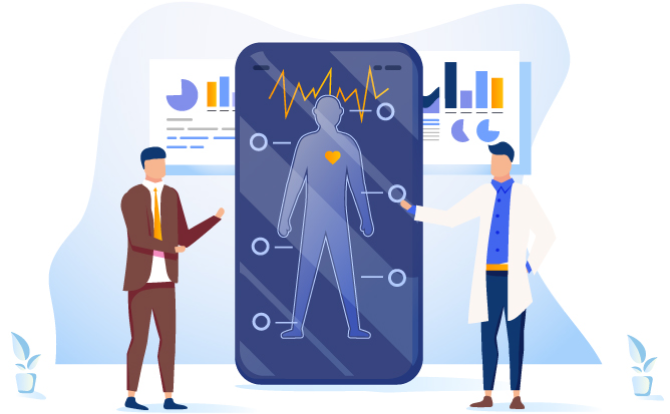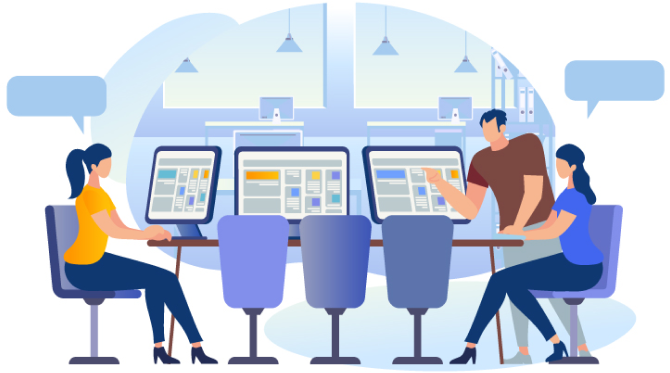 Why choose us?
After hiring IT Craft AR developers, you can enjoy the benefits of working with an experienced, well-knit development team. This includes access to extensive technical expertise, strong engineering background, and proactive attitude. Choosing IT Craft saves you time on recruitment, onboarding, and team alignment. You can see AR app development begin right away and get results after only a couple of iterations.
Yes, we are Agile.
Other benefits when you choose IT Craft:
Transparency

First, you get a detailed plan with an estimated scope of work and required timeline. Then an iteration starts.

Second, you get a report of scope completed and hours spent after each iteration ends.

Flexibility

Project success matters to all "AR actors". When a top priority emerges, e.g., a key feature needs redesign after user feedback, we do it—with alacrity.

Team Augmentation

Special skills are often required on a project. IT Craft has several departments and can access professionals to complement the team with the required expertise.

Immediate start

The project starts as soon as we have dotted the i's and crossed the t's and settled on the scope of work. This way, we can ensure you meet your desired deadline.
Time is of the essence. Every day you wait is a day lost. Why not stop wasting your time and jump on the AR bandwagon?
Questions on how to start Augmented Reality app development? We are happy to answer them all.
We can create an AR app for you that will open new opportunities for your business.
Our blog
Some moments of our creative life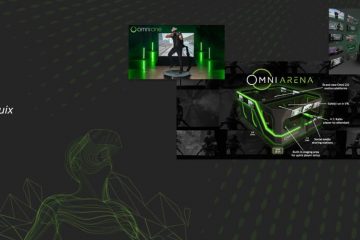 Going Above and Beyond: What Virtuix Omni's Success Path Could Teach VR Startups
Since April 2013, VR startup Virtuix Omni...
How to Create VR Content? Here Is the Best Way for Your Business to Start Now
Do you think about creating VR content and wonder if you can? Good news – you can....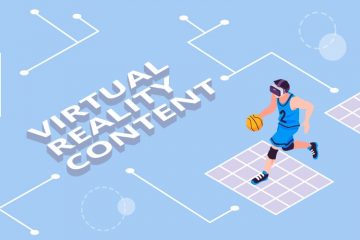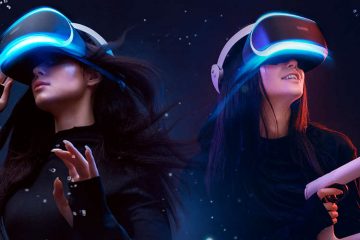 7 Steps You Must Take to Succeed in VR Game Development
VR game development is rapidly becoming a popular investment. The number of VR headsets sold worldwide during the last 2 years exceeds 10 million. VR games running on those headset...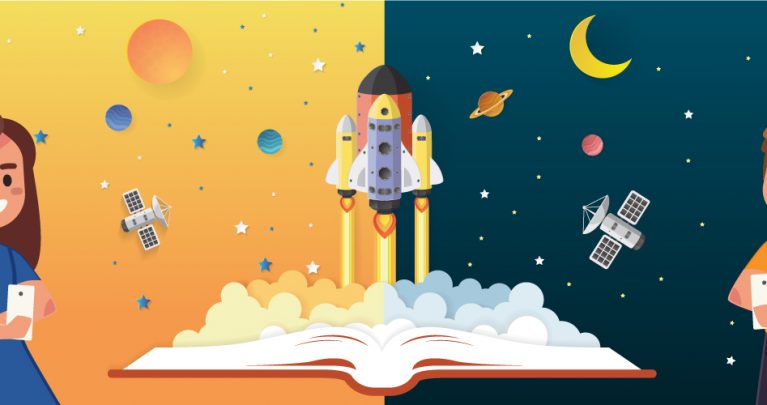 Augmented Reality Apps for Books: Future of Publishing
AR: the secret ingredient to increase curiosity about content inside printed books. Remember the heydays of Pokémon Go? Pokémon Go success was a worldwide phenomenon. Developers co...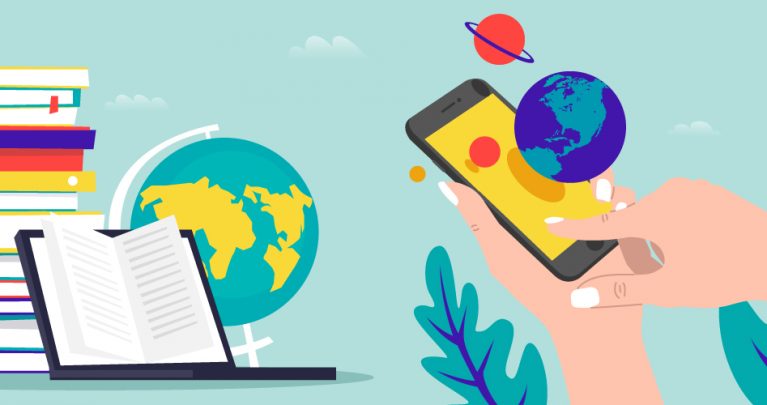 Augmented Reality and Education: Benefits and a List of Best 2020 AR Apps
Combining Augmented Reality and education takes learning to a whole new mind-expanding level.  What happens when you combine Augmented Reality and new, advanced gear? Augmented Rea...