IT Craft: Wayne, could you please introduce your company? What do you do?
Wayne: ASAP Inc. builds smart app tools for small to medium businesses and creative individuals.
We consider the bicycle to be good example of a smart tool. Learning how to ride a bike does not require reading through a manual or attending classroom training. It is self explanatory and intuitive.
The apps we have designed and developed follow the same principle. They reduce learning efforts to a minimum for users.
IT Craft: How was your start-up idea born?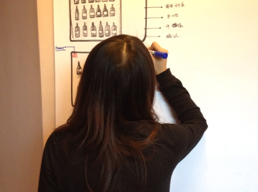 Wayne: When Steve Jobs introduced the first iPad, we three ASAP Inc. founders shared a common vision that our business would go thinner, faster and lighter—just like the iPad compared to a PC. The idea then was born that apps on tablets would eventually become the predominant productivity and creative tool for all businesses.
IT Craft: Who are the founders? What are their roles?
Wayne:
Wayne – Chief Executive Officer
Jon – Chief Design Officer
Freeman – Chief Technology Officer
Three of us share one thing in common: focusing on product development. Jon contributes mainly in product design. Freeman focuses more on technical architecture. Working with them, I am more like a project manager. Outside of product development, I have also expanded responsibilities in marketing, finance, operational administration and customer service.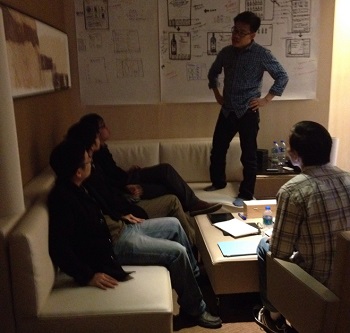 IT Craft: How many people are there on your team now?
Wayne: Currently, we have four permanent and three part-time employees. Previously we had more than 10 employees. Apart from Jon, Freeman and me, we have one full-time system admin, one part-time marketer, one part-time sales person and one part-time iOS developer.
IT Craft: How many applications have you launched? How successful have they been? Did they realize your expectations?
Wayne: We have successfully launched 7 iOS apps and 1 Android app to the public. We also developed two commercial apps under our clients' brand names. To date, iCafe, Take Better Photos and Golf Now are the three leading apps. Fragrance Moment is also a very popular newsstand app, but it is a free subscription.
Each of the remaining apps has a niche market; their market size hasn't grown much since inception.
Golf Now is our experiment as an Apple Watch app. It is a score keeper for golfers to record their scores during games. It has not been hugely successful due to the small population of Apple Watch wearers.
Nature Conference is an event management app specifically for one of the largest environmental conferences in China.
Sol Helios is a wine ordering app dedicated to the largest wine distributor in northern China.
Family Cloud is a productivity and communication app specifically for the Liby Group. The Liby Group is the largest dishwashing company in China. Family Cloud is an enterprise-level Facebook.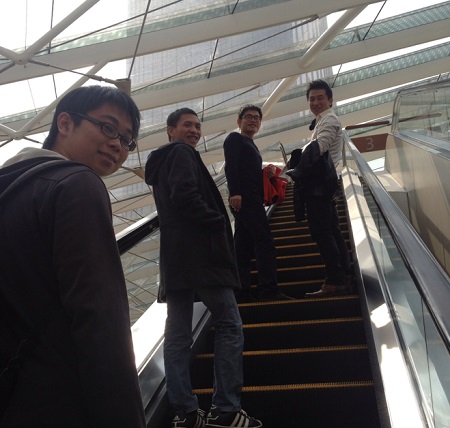 IT Craft: What are you working on now?
Wayne: iCafe v.4. We expect to launch it in September.
IT Craft: How are ideas for applications usually born in your team?
Wayne: Our ideas normally came from problems we experienced in our own personal life. I personally have a habit of recording my ideas. I have captured at least 200 of them. However, only a few of these ideas will be presented in the team meeting for discussion.
iCafe coffee card is a good example. I used to keep multiple paper coffee cards in my wallet and I kept losing these paper cards. This problem led to our idea of developing a virtual coffee card.
IT Craft: What is the implementation process for each application?
Wayne:
1. Define the app.
2. Gather and document functional requirements.
3. Research on key technology.
4. Start UI design.
5. Create prototype.
6. User Acceptance Test.
7. Finalize product development.
8. Prepare for launch and post-launch support.
IT Craft: How does ITCraft help you? What are your impressions of working with them?
Wayne: IT Craft helps my team in the following ways:
1. Turned our conceptual design of an iBeacon application into a prototype.
2. Built the framework around this prototype for future expansion.
3. Successfully launched iCafe v.3 featuring virtual Coffee Card function.
My impressions working with IT Craft:
1. IT Craft team members are highly professional and educated.
2. IT Craft team members are respectful and polite.
3. IT Craft team members are punctual and very time conscious.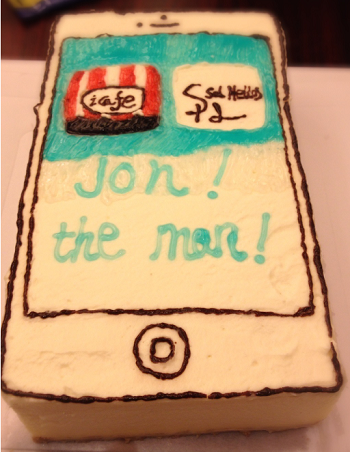 IT Craft: Do you handle the marketing for your products yourself? How do you do this? Will you share your secrets, please? ☺
Wayne: Yes, we are very hands-on for our own marketing. Jon used to run another marketing and PR company in China. We are fortunate to receive a lot of insights from him. We are also constantly engaging marketers and learning from their best practices.
Overall, marketing is about influencing perceptions on your target audience. This is the essence of our approach. Our final secret is "attention to detail": this runs in our DNA.
IT Craft: How do you evaluate the application success?
Wayne: We measure it in two commercial ways:
1. Conversion rate from free users to pay users.
2. Actual sales revenue.
3. If the app is a commissioned project from our clients, then customer satisfaction survey is our key measurement.
4. Last, but not the least, we also measure app review comments.
IT Craft: What application (idea) are you most proud of? ☺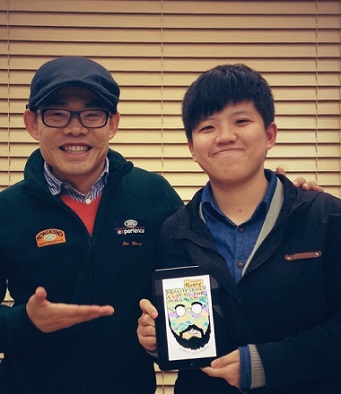 Wayne: iCafe is our proudest child so far. We actually spent minimal amount of marketing budget but our download volume has exceeded 7,800. Since iCafe v.3 was released to public, the sales volume has accounted for 30% of the total volume since v.1. For this, I would like to thank IT Craft team for your contribution to this project.
IT Craft: What`s next? Could you please share your plans?
Wayne: All employees, including me, have signed a non disclosure agreement. We are not allowed to talk about unannounced products. However, I have hinted we are working on how to merge iWellington and Victoria in the next 3 months. I guess this is the bottom line I am allowed to share. I don't want to upset my shareholders. 🙂
IT Craft: What is the greatest challenge that you have ever had during an application implementation?
Wayne: The biggest challenge—and it has always been the same challenge—is when an engineer finds excuses to settle for a second-rate solution instead of fighting for the excellent solution that meets the design requirements and will eventually benefit end users. We fired engineers (note: not one, but several) who stick within their own comfort zones but force end users to accept their second-rate solution.
IT Craft: What lessons have you learned as a start-up? What would you do in a different way if you started all over again? ☺
Wayne: We quietly started off our journey on one single product in 2011. That was iCafe. However, when we attracted some media attention in 2012, we received a fair amount of investment and external projects. We started to grow out of proportion and hired far too many people. At one stage, we were running 4 to 5 projects at the same time. Everyone was so flat out that in late 2013, I had to make a tough call to end all projects except iWellington and Victoria. As a result, we had to downsize and focus on the core of our business.
If I could restart again, I would stick to only one best idea. However, I would come up with a good business model including Go-To-Market Strategy and Revenue Streams during the project conceptual design stage instead of the implementation stage.
IT Craft: What well-wishing/advice do you have for start-ups?
Wayne: My advice is to startup as early as possible. Don't fear about what you don't know because you are young. Trust me: there are more people who don't know what you know even though they are older than you. If you are not that young, it is never too late to startup. Trust me: there is always something you know better than the young ones. Cheers!