How Dedicated Development Team Work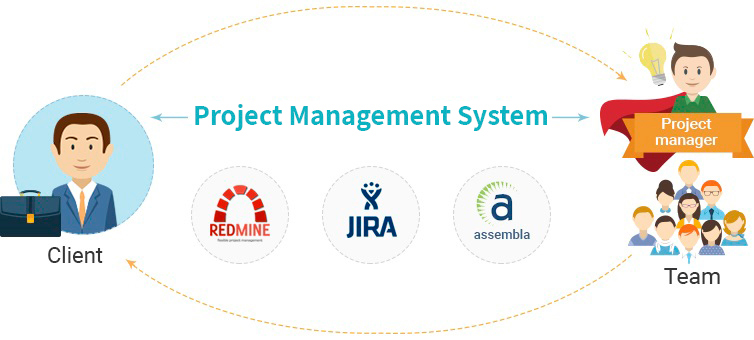 Concept
This is a temporary outsourcing of one of your business operations to us. A dedicated team consists of one or more project managers, business analysts, developers, testers and designers. No matter how many people belong to this pool of experts, their work time is reserved exclusively for you.
Applicability
If you have a complex project likely to generate a significant amount of work over a long period of time, we can put together a team with the necessary skills to work exclusively for you. This team works on our premises. It is organized and managed by us.
The main advantages of dedicated software development team model are:
a quick start
lower ongoing costs
the core team of experts is on permanent stand-by with the flexibility to engage coders
other staff is involved on a part-time basis to boost performance when required
flexibility of operations because you can change your requirements specification at any time
you have the right to control the work of the team on a day-to-day basis
Development Process
At all stages of the project development the client has the direct access to the team and can track the progress through the project management software.