Uber is everywhere. Perhaps it originates from überall meaning "all over". Uber is filling the world's empty spaces of a perceived need.
33% of startups focus on an Uber-like application.
Ever wonder why?
Uber mania ignited a few short years ago. Why? Because everybody knows taxi services in Europe and the USA are neither cheap nor fast.
Uber changed that. This Uber model has completely outflanked the taxi field. People now have a great opportunity to get better service at a lower cost.
Uber for healthcare has the same goal.
How? Check it out.
How does Uber work?
Uber is a mobile taxi-service application. Uber connects people with drivers and helps them quickly find an Uber ride based on their location.
How do you get Uber rides?
1) Download the Uber app to your cell phone
2) Register by entering your credit card details.
Because Uber allows payment with a credit card, you will be charged directly via your credit card.
Uber has many advantages: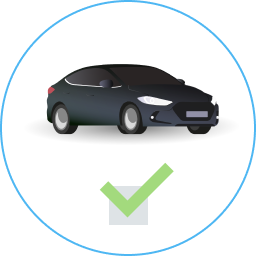 Very good condition of cars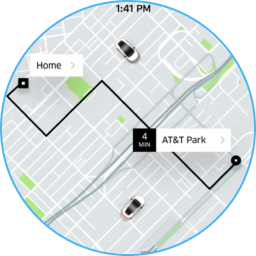 Fast service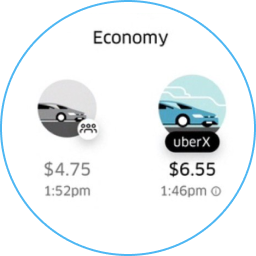 Option to choose car using mobile app on your smartphone
All these factors have made Uber the most popular services in the USA and Europe.
Simplicity is key.
As a marketplace model, Uber guides users from decision to result in only four steps:
The result: Uber fills a perceived need.
Uber has made it possible to:
increase awareness of quality of service provided;
dramatically shorten time searching—and finding—what you need;
less time needed to provide services;
provide flexibility for both parties (discussed in detail below);
provide secure payment environment;
correct level of provided service via immediate feedback.
Uber's history is short but impressive. This San Francisco-based company was founded in 2009 as UberCab. The app was released the following year. Two years later, it went global. The rest, as "they" say, is history.
Amazing Uber's statistics display its success:
over 8 million users
over 10 billion completed trips
14 million rides per day
3.9 million registered drivers worldwide
available in 600+ cities in over 65 countries
Okay, but how does an Uber-for-healthcare startup repeat Uber's success?
The answer lies in the healthcare market's demand for instant access to cost-effective services.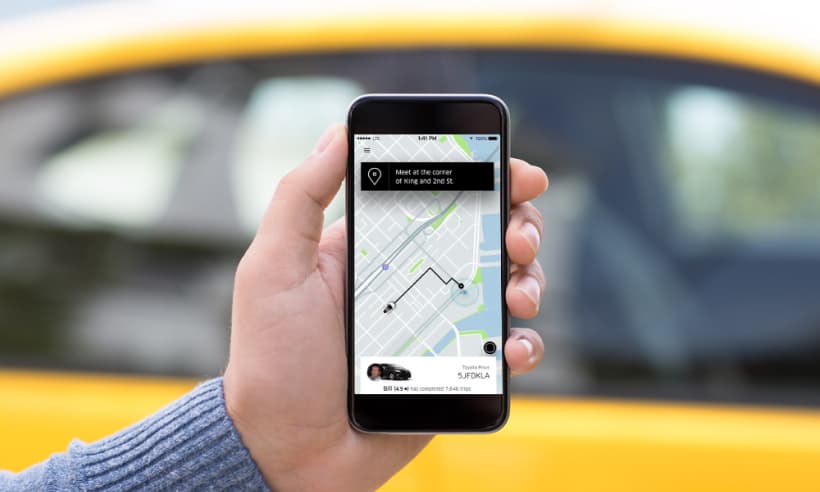 What issues can an Uber for healthcare target?
Issues include:
no universal healthcare
exorbitant and excessive high costs for medicine, doctors, hospitals
for those uninsured millions, extremely long waits at hospital emergency if visit is not deemed life threatening.
Even more, digital transformation of medicine and healthcare industry is probably the only way of optimizing costs without lowering quality of services. The cause of transformation: aging society has been a long trend in developed countries. As a result, the workload on medical staff keeps increasing due to demand as quality healthcare services grow.
This is where the rubber meets the road: Uber health apps optimize workflow. They make it possible to provide accessible, affordable services. The services are delivered when and where needed.
This is how users benefit from main features of an Uber health app: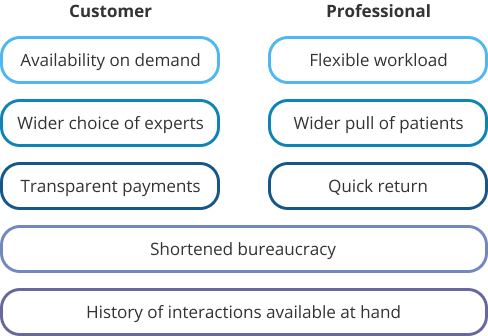 What are the hottest areas in medical software development?
Sadly, an on-demand surgery app is hardly possible in the near future.
Still, every Uber-for-healthcare app makes it possible to share and/or save valuable resources. Such an app can become the next big thing (e.g., an app that shortens the time professionals spend on bureaucracy or waiting for patients).
Hence, the five highest-trending areas to be "uberized" include:
Home care – find and retain a reliable caregiver.
Pharmacy deliveries – manage prescriptions, get medicine and deliver to patient.
Transportation – transport physically challenged people.
Plastic surgery – find and book an appointment at a reliable plastic surgeon.
Dentistry – find a dentist based on multiple criteria.
House calls – request a doctor's home visit from a smart device .
Telemedicine – provide patients who travel abroad or live in distant locations with access to qualified specialists.
e-Queues – make an appointment using a smartphone.
e-Health management – replace paper workflow with a more effective electronic system; securely release health records.
Are there already Uber-like apps for healthcare?
Indeed. The future has arrived.
Below we have prepared a list of Uber health apps. Check out these startups offering people faster service for considerably less:
Both rivals have expanded their businesses to a new industry offering their services in the category "Uber for Healthcare".
Uber and healthcare go well together when it comes to non-emergency transportation. An Uber-for-healthcare program helps:
bring patients to appointments
offer rides to grocery stores
It also might expand onto delivery of healthy meals: "uberized meals on wheels".
Uber health charges medical institutions. This helps older and low-income patients. Hospitals also hope to decrease no-show rates although a recent study found slow improvement.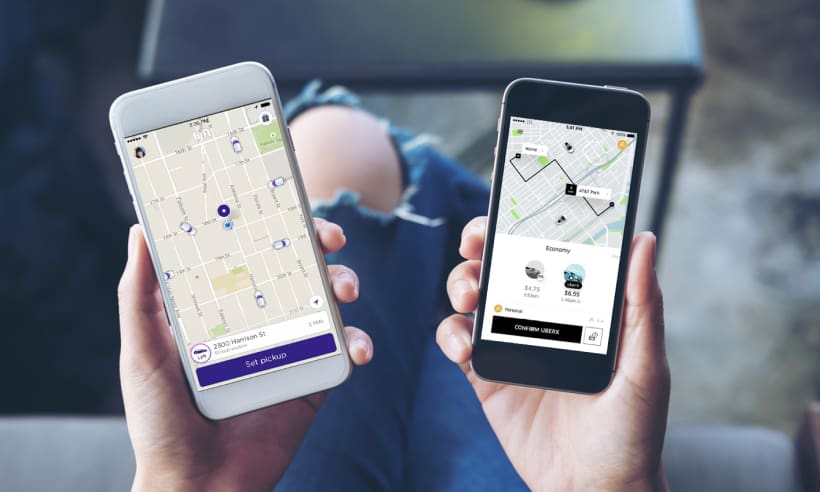 This startup provides an online marketplace for plastic surgeons and their prospective patients. Users can search online for a plastic surgeon and get a free online consultation.
The service helps professionals optimize time they spend on consultations. Patients can request private consultations from up to three doctors. Or, they can post their request using ZwivelMatch and doctors respond.
Also, Zwivel provides an extensive knowledge base for patients to help them make an informed decision.
This is "Uber for your teeth" solution. Contrary to a traditional practice in a spacious office, the company provides a special office on wheels. Users launch a special app, book an appointment, and wait for a dentist. The dentist comes to them.
A special office moves around the city of San Francisco and parks in front of partner workspaces.
Studio Dental provides same high level of services across all locations. Patients choose what suits them best.
Does Amazon deliver all and any prescribed medicine from pharmacies? Not likely. Fortunately, Zipdrug does. Zipdrug's founders provide users with high-quality medicine for the lowest available prices.
When users create and place an order, Zipdrug service finds medicine for the best price and delivers it to the user.
The service brings non-franchise pharmacies back into the game by buying from them. It also saves health insurance companies money by purchasing medicine at lower prices.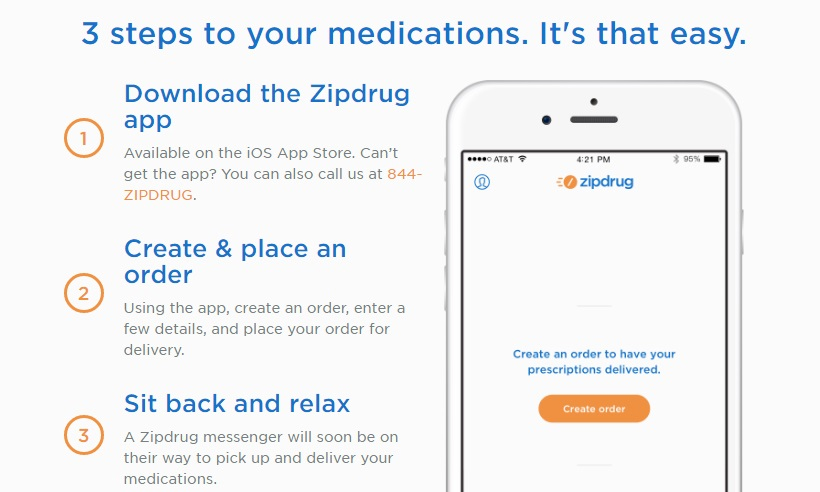 There are several services that can be described as Uber for babysitters. No wonder. Often, adults need someone who can sit with their children at the last minute. Parents desperately start looking for a reliable babysitter. Or, they need a full-time babysitter – demands vary.
UrbanSitter provides a safe, reliable source for both parents and babysitters. The service connects parents with babysitters in their locations. Reviews are provided by local community.
Through a calendar, real availability becomes visible and last-minute booking possible.
Flexwise is an Uber medical platform where administrators of medical institutions can hire professional, certified temporary nursing professional. To make this happen, the service provides a Flex pool. Flex selects and verifies nursing professionals.
Administrators use the platform to negotiate prices, manage shifts, approve hours, pay nursing professionals, and more.
Flexwise provides on-demand services and helps avoid employments risks.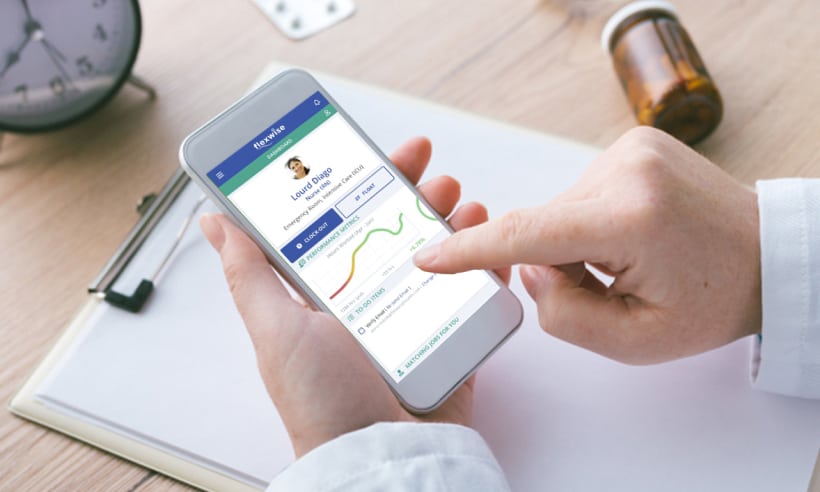 This startup helps replace cumbersome paper processes through digital workflow. Arctrieval helps medical institutions release and manage sensitive health information in a safe way.
Medical institutions can exchange required information with patients, pharmaceuticals, and insurance companies in a cost-effective way. Arctrieval saves all requests and manages them by exporting data and generating reports on demand.
Arctrieval is HIPPA compliant. The app provides enhanced security for critical information as well as multi-level checking of resources.
How much does an Uber healthcare app cost?
As with any custom software solution, the answer is, "It depends." Uber medical apps vary in their functionality and number of anticipated users.
Cost to develop on-demand application vary between 2,670 – 3,720 hrs.
As result, startups must count on higher range. Every Uber-for-healthcare app must be HIPAA-compliant. Add costs for enhanced encryptions and other security features.
Also, expertise matters more than for other Uber-like apps. Anticipated losses due to data leaks are always higher than costs of hiring a reliable development team.
This is where we step in. An Uber idea always requires a top-notch Uber-for-healthcare application.
And that's what we do.
We take your Uber idea, use our innovative technology with a goal to make healthcare easier, less expensive and more accessible.
But first, questions and concerns do arise, and they need to be addressed. Can Uberizing healthcare improve its quality? Will Uber-for-healthcare apps take over the healthcare industry? Is that a good thing?
What is Uber's most significant healthcare hurdle? Privacy. Security and privacy issues should be top priority when a new Uber-for-healthcare app enters the market.
There are still a lot of unanswered questions, so we will be keeping a close watch on the technology development and innovation in the healthcare industry and how healthcare providers maintain patient's trust.
One is for sure: Uber and healthcare need each other. Uber―just like water―fills empty spaces. And that is why healthcare app solutions will soon be "uberized".