Uber is everywhere. Perhaps it originates from überall meaning "all over". Uber is filling the world's empty spaces of apparent need.
33% of startups focus on an Uber application.
What kind of industries? From fashion to healthcare – and many in between.
Ever wonder why?
Let's travel back in time – but not too far back because the wild fire of Uber mania ignited only a few years ago. This San Francisco-based company was founded in 2009 as UberCab. The app was released the following year. Two years later, it went global. The rest, as "they" say, is history.
How does Uber work?
"Uber is a mobile taxi-service application. Uber connects people with drivers and helps them quickly find a taxi based on their location.
You need to upload the application on your mobile phone and register by entering your credit card details. Because Uber allows payment with a credit card, you will be charged directly via your credit card. Uber has many advantages: very good condition of cars, fast service, ability to choose car using a mobile application on your smartphone. All these factors have made Uber the most popular services in the USA and Europe."
Uber filled a need. Everybody knows that the taxi service in Europe and the USA are neither very cheap nor fast. Uber has changed it. This model has completely outflanked the taxi field. People now have a great opportunity to get better service at a lower cost. We can see that from amazing Uber's statistics:
– More than 8 million users
– More than 1 billion completed trips
– 1 million rides per day
– 50K new drivers every month
– Located in more than 400 cities in over 70 countries
What about Healthcare?
Could Uber fill a need in a country in which healthcare is riddled with issues? What kind of issues? Issues including no universal healthcare, exorbitantly, excessively and unjustifiably high costs for medicine, doctors, hospital. And, for the desperate and uninsured, extremely long waits at hospital emergency if your visit is not deemed life threatening.
Uber – just like water – fills empty spaces. And that is why  healthcare app solutions will soon be Uberized.
The five most-anticipated areas to be Uberized in 2016-2017 include:
– Plastic surgery
– Dentistry
– House calls
– Pharmacy deliveries
– Home care
Check out these startups offering people faster service for a whole lot less:
Zwivel

– Search online for a cosmetic doctor and get an online consultation.
Studio Dental  "Uber for your teeth" – a dentist room home visit.

Zipdrug

launched recently Order your medicine and get it delivered to your home.

Trusted

 – Uber for the babysitters.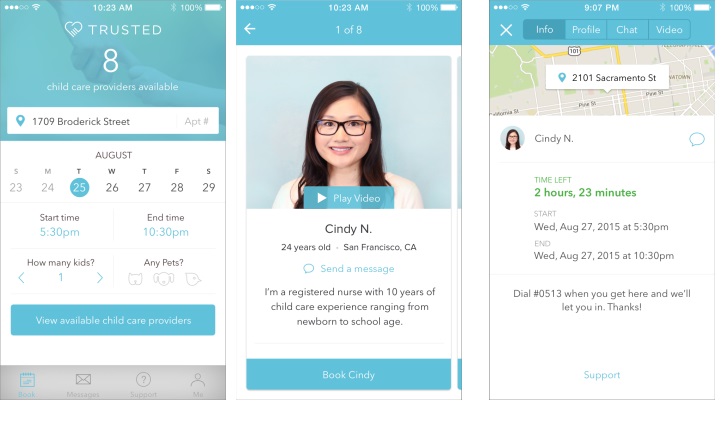 This is where we step in. With an Uber idea always comes an Uber application. And that's what we do. We take your Uber idea, use our innovative technology with a goal to make healthcare easier, cheaper and more accessible.
But first, questions and concerns do arise, and they need to be addressed. Can Uberizing healthcare improve its quality? Will Uber take over the healthcare industry and is that a good thing?
What is Uber's most significant healthcare hurdle? Privacy. Security and privacy issues should be analyzed to make new the solutions acceptable to a society.
There are still a lot of unanswered questions, so we will be keeping a close watch on the technology development and innovation in the healthcare industry and how healthcare providers maintain patient's trust.
Let's do this together. Stay tuned for our next articles.