A software-based warehouse management system (WMS) is a vital tool in providing full insight and managerial control across all aspects of modern warehousing. Logistics software development improves multiple aspects, from staff organization through inventory rotation to stock handling and shipping processes.
So exactly what is a warehouse management system, and what can it do for today's modern businesses? In this quick guide, we'll look in more detail at exactly what sorts of features and benefits a robust WMS system might deliver, as well as outlining some of the various software options available today for warehousing operations of all sizes.
Benefits and features of a robust WMS
The potential benefits of a reliable management program for any warehousing operation are numerous. Ultimately, it's about reducing the potential for inefficiency or error at any stage of the handling, picking, packing and shipping process. A well-designed WMS will provide a detailed, accurate and responsive oversight of everything that's going on behind the scenes of a complex and busy warehousing operation.
Regardless of the size of the facility, the aim of bespoke WMS software is to enable crucial real-time insight and process adjustment during any of the numerous delivery, storage and handling phases your inventory goes through between arrival and dispatch. Among the key features of a well-implemented solution are:
Inventory balance and management
Rather than this being a spreadsheet-based aspect of warehouse management as it traditionally has been in the past, software now enables full integration across multiple sites and locations.
This often allows for a much firmer grasp of full supply chain management, including a detailed overview of inventory in transit between manufacturers, warehouses, depots and customers. Many WMS solutions can also integrate fully with a range of accounting programs to deliver real-time data on individual unit costs and values.
The reliability and accuracy of minute-by-minute data capture makes it far easier to track precise stock levels across various receiving, storage and delivery phases, cutting out guesswork and vastly reducing the risk of overstocking or running low during busy periods.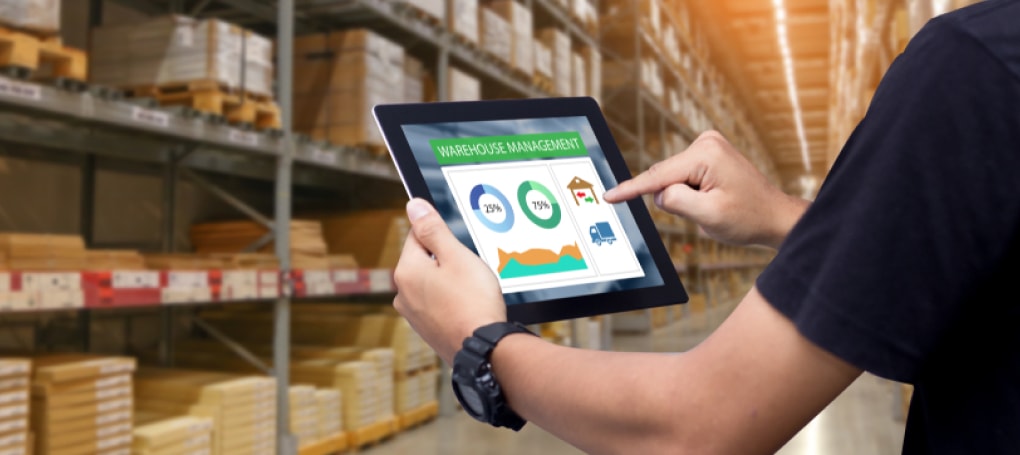 Enhanced process optimisation
The best warehouse management systems offer an enhanced degree of flexibility when it comes to inventory logging methods, staff task assignments, picking algorithms, delivery schedules, on-site maintenance and far more besides.
They allow you to adopt the precise combination of processes that work best for your company and clients – whether that's using smart scales or RFID scanning, batch/zone/wave picking, or integration with TMS (transportation management system) for handling and tracking incoming and outgoing freight.
Optimising and coordinating these areas to fit the precise needs of a given operation can deliver dramatic results in terms of efficiency and error reduction, removing many needless bottlenecks for a smoother, more seamless workflow across all departments.
Because many of these systems are continually evolving, users are often able to keep up with cutting-edge innovation in the sector, implementing smart new technologies and systems when the time is right.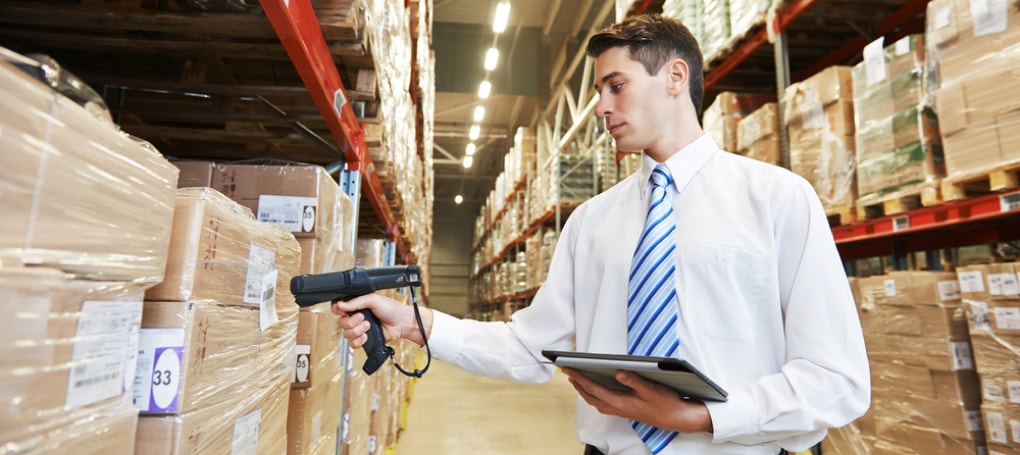 Improved relationships with staff and clients
Picking the right management software for your company can have a considerable effect on employee morale and motivation, as the sorts of process optimisations discussed above help achieve much clearer demarcation between different staffing roles and workflow phases.
This tends to result in a greater sense of autonomy and personal responsibility among team members, while the enhanced performance-monitoring capabilities of a software-led WMS means that guidance and training can be far more responsively tailored to meet specific individual needs.
As on-site efficiency improves, the impact on relationships with both suppliers and customers is highly positive: in-house error reduction combined with detailed and reliable inventory tracking means that manufacturers and recipients alike are kept happy.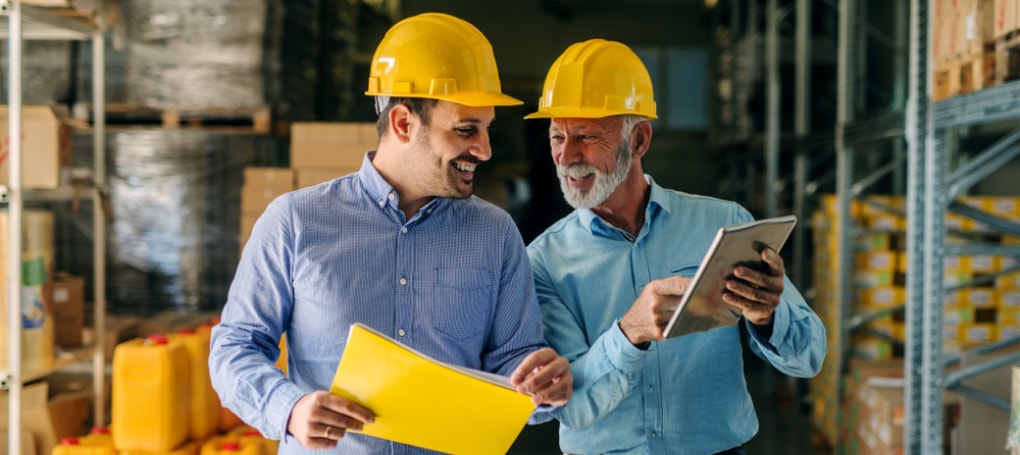 Cost reduction
As the old adage puts it, time is money. The real overarching benefit of a good WMS is that it saves on both.
Wasted time is typically expensive in the warehouse business, regardless of what stage the hold-up occurs at – whether it's due to inaccurate ordering, suboptimal layout and slotting arrangements, picking errors, packing oversights, or unforeseen delays in the shipping and returns process.
By streamlining in-house operations and enhancing the transparency of overall supply chain management, WMS software enables optimal use of available inventory space, human resources and all-round productivity.
The end result is almost always a more efficient and cost-effective warehouse.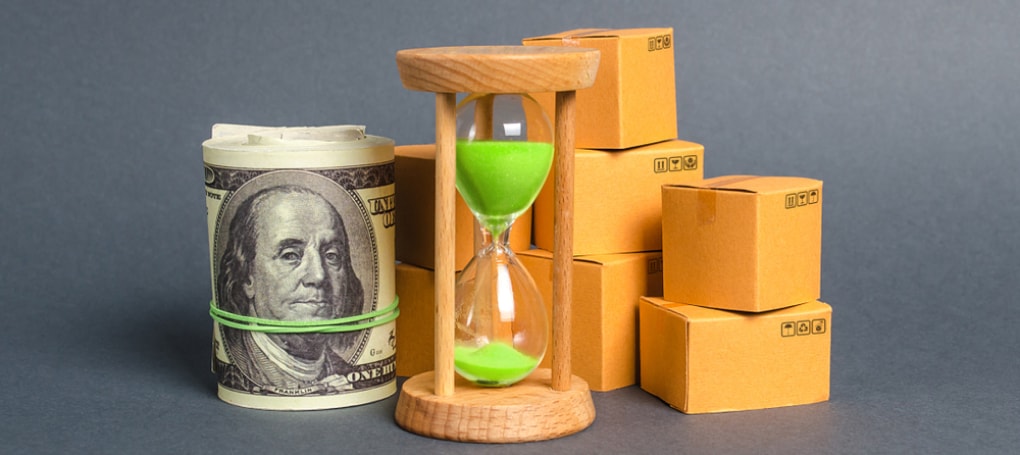 Types of WMS system
There are essentially three basic models of warehouse management system available: standalone WMS, integrated WHM/ERP (enterprise resource planning) modules, and cloud-based solutions.

Standalone
WMS
A standalone WMS functions much the way any other company-specific piece of software does; it's physically installed on the computer hardware at the business premises, using an existing network infrastructure.
This model often involves paying a one-off licensing fee to own the software outright in perpetuity, which can make it the cheapest option longer-term but usually implies higher costs over the first year of use (particularly once you factor in any on-site network improvements or staff training required to smooth out the adoption process).
Future upgrades can also be potentially more time-consuming and disruptive if choosing a WMS of this type, although it tends to remain a relatively cost-effective solution for smaller operations that don't continually need to be running on the very latest implementation of the software.

ERP-based
WMS
An integrated ERP-based WMS is one in which the warehousing software works alongside various other programs, each dedicated to handling discrete aspects of the business. For example TMS, accounting and EDI (electronic data interchange).
A key factor in deciding between a standalone WMS or an integrated ERP module will be the extent to which either can be incorporated seamlessly into the existing operational setup.
This will often depend on what other types of management or monitoring software is being used already, and whether they're fully compatible without risk of producing conflicting or duplicate data.

Cloud-based
WMS
A cloud-based WMS often delivers a comparable feature set to most standalone versions, with a key difference being that it isn't typically bought as a physical product for a one-time fee, or installed entirely on in-house company servers.
Instead, cloud-based software is usually rented on a monthly or annual basis for a subscription fee, and runs (at least partly) on remote servers, where it's continually managed and maintained by the software development team.
This tends to greatly reduce the initial cost of adoption, and helps lower overall dependency on the existing business network infrastructure, meaning it's often a more easily scalable option.
Moreover, it allows for ongoing server-side processes of regular software patching and upgrading to happen incrementally, with minimal client-side disruption. This often results in a more up-to-date product over an extended period, and can greatly reduce the impact of errors or downtime resulting from bugs, glitches or security issues at the user end.
In terms of core functionality, there's a significant amount of crossover between traditional inventory management systems and a full software-based WMS. However, the latter has increasingly emerged as the go-to standard for better optimised, more efficient and more profitable warehousing in recent years.
Offering a holistic, real-time overview of the entire supply chain and operations processes, today's powerful WMS solutions are flexible, scalable, responsive and continually evolving – and the benefits for warehouse management on all scales are being felt right across the sector.