Warehouse Management Software Development
Tailored to your needs: faster, more efficient, less expensive
contact us
Benefits from working with IT Craft
Why is software for warehouse management systems different from other management systems? Because logistics businesses require different workflows and have industry-specific needs.
We develop software that exactly suits your business.
This what you can get: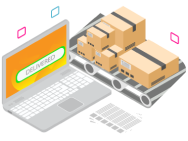 Custom business logic: 3 steps
1.You tell us what your business is and what you need.
2.We design architecture to reflect your business know-how.
3.You get a custom warehouse management system that fits your workflow and requirements. Faster. More efficient. Less expensive.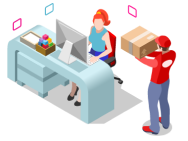 Integration into current software
We embed new software into an existing ecosystem. This connects different departments (e.g., sales and warehouse). And, it ensures they all work on the same data and manage client requests in real time.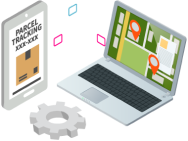 Platform migration
Old software approaching the end of its lifecycle and old legacy systems become too expensive to maintain. They become untenable. We port those legacy systems onto a web and/or mobile platform. This transforms them into lightweight, flexible SaaS solutions.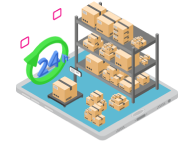 24/7 server administration and support
Keeping servers up and running and user data secure is crucial for everyone. Our special team monitors your server activities, installs updates, and more. They ensure essential data is always available for authorized users only. Nothing gets lost. Features
Features relevant to your business that add value to warehouse management software improving the overall inventory performance.
Order management
Decrease processing time of clients' requests.
Automate data exchange between teams or departments. Eliminate human error.
Optimize operators' workflow.
Automatically generate daily operations.
Indoor navigation
Optimize inventory routes.
Re-organize storage areas based on routes and zoning.
Asset tracking
Track location of packages and equipment inside inventory with one tap.
Decrease time that operators need to coordinate delivery.
Improve items identification.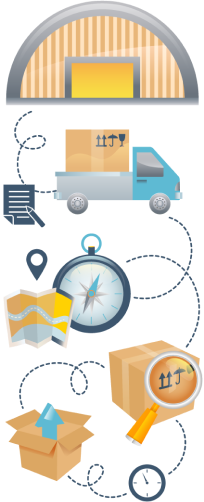 Planning and analytics
Automatically collect data that inventory generates to an analytics system.
Use generated data to determine bottlenecks, plan activities, optimize use of inventory space, and more.
Add AI algorithms to refine forecasts on inventory load.
Alerts and notifications
Automatically update item status.
Provide emergency alerts.
Alerts and notifications
Automatically regulate temperature, humidity, and other sensitive parameters inside inventory.