curbing surging freight costs
maintaining qualified labor force
providing fast and accurate shipping
Efficient use of software draws a distinct line between the top and bottom performers.
Automated logistics management systems (ALMS) allows scaling operations without drastically increasing the workload. For instance, 79% of top supply chain companies attain higher revenue growth than the industry average.
Read about the key points that make logistics management systems (LMSs) your best investment.
1
Why Should Your Business Use a Logistics Management System?
Your immediate and long-term goals determine whether an LMS is best for you and your company.
Businesses can use different pieces of logistics management software to improve single operations:
vehicle tracking
inventory management
workflow synchronization of departments
customer management
Possibilities are almost endless.
Using single solutions for solving different narrow-focused problems requires a well-thought-out approach. Businesses start using heterogeneous, at times directly incompatible solutions. Data exchange between them might be complicated.
With an upfront investment of time and expertise, companies soon reap the long-term benefits of implementing an integrated logistics system.
Integrated logistics management systems affect business processes beyond day-to-day operations:
forecast client needs
streamline planning
optimize order execution
Supply chain improves throughout the entire cycle.
2
Building an ALMS: Benefits of Logistics Software
Logistics businesses rank automation as a top priority. The higher the degree of automation, the better.
An ALMS (Automated Logistics Management System) ensures relevant benefits:
Uninterrupted data collection. The system collects and stores incoming information throughout all stages. Businesses use it to analyze performance and introduce improvements (e.g., identify bottlenecks).
Decreased operation time. Software processes and transfers information with greater efficiency than operators do manually. Operations scale easier.
Human error elimination. Human error due to fatigue is never part of the equation with an ALMS. It never tires or loses focus. As requests increase, software developers optimize it.
Improved control. Software can be adjusted to changing business rules. Employees receive notifications immediately. It is simpler for employees to adapt to changes when the system guides them through the new workflow.
Customer satisfaction. Customers enjoy increased quality. Decreased errors, fast operations, and real-time status updates ensure customer loyalty.
3
ALMS Possibilities for Your Business
Effective management stems from continuous process re-evaluation. It is possible to examine and improve any aspect of the supply chain with the help of ALMS software.
An ALMS rapidly interprets large amounts of big data generated daily by every company.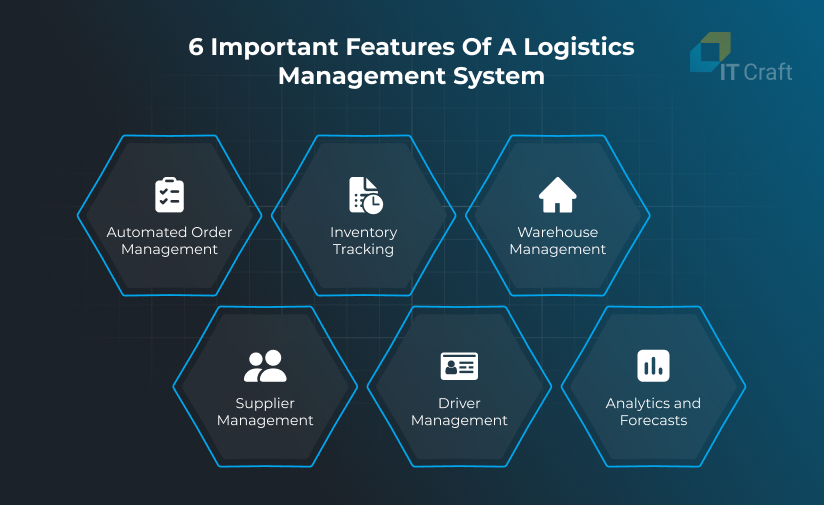 Automated Order Management
Order processing automation boosts employee productivity and overall company success. The system automatically creates entries for each customer request.
It tracks orders and sends notifications to both customers and dedicated managers. Customers receive billing and invoicing.
Templates for extended warranty and return management are available upon request. Managers document returns if any emerge.
Inventory Tracking
Inventory tracking automation simplifies monitoring thousands of items at once.
Managers can immediately specify the location and status of every item (available, shipped, returned, etc.).
With the help of inventory functionality, inventory management becomes more effective. Businesses track stock levels in real time and restock when necessary. They keep stock as low as possible yet avoid shortages.
Warehouse Management
Warehouse operations are another source of increased expenses when the demand increases. This especially applies to B2C warehouses where employees must manage large volumes of small-sized orders.
Warehouse management automation simplifies tracking and coordination. Employees can determine the exact positions of every item inside the warehouse with the help of iBeacons or RFID tags.
Another benefit of robust warehouse management functionality? Optimizing use of warehouse space and assets.
Supplier Management
Relationships with vendors and suppliers also benefit with automation. Efficient, fast, and accurate order fulfillment is vital for success.
Managers set and adjust specific metrics via the supplier relationship system. They track supplier performance and categorize suppliers in the system based on their ratings.
Supplier management functionality mitigates risks of selecting an inappropriate supplier.
Driver management
Aggressive driving increases risks of traffic accidents, which might result in fines and penalties. It also leads to excessive fuel consumption and premature wear of vehicle parts.
Logistics companies can end aggressive driving by:
implementing a strict policy
controlling driving habits
streamlining driver workflow
increasing transparency
The system automatically calculates the route factoring in all required parameters. These include stops, driving time, mileage, and more. It then transmits the route to the dedicated driver app.
The system controls progress and deliveries via GPS and it monitors fuel consumption.
Digitization of vehicle checks helps monitor the vehicle's tech conditions with less stress on drivers.
Analytics and Forecasts
Advanced analytics becomes attainable.
Departments share data of their activities. The logistics software processes the data and generates relevant reports.
Businesses receive insights on performance. They can calculate precise revenue on single items and the cost of every transaction.
Businesses prepare more accurate forecasts on consumer demand. They can plan resources and offer dynamic pricing based on seasonal fluctuations. Everyone saves time and money.
Do you want to
improve your workflow?
Let's discuss implementation.
Contact us
4
How to Choose the Best Logistics Management System?
Business software is a strategic decision that affects company workflow in the near and distant future.
The choice of logistics management software starts with an audit.
Determine your own goals, challenges, and expectations from the LMS software.
Use this information to decide on your best logistics platform.
Depending on your needs and budget, you might decide on either an off-the-shelf or a custom solution. The choice is yours.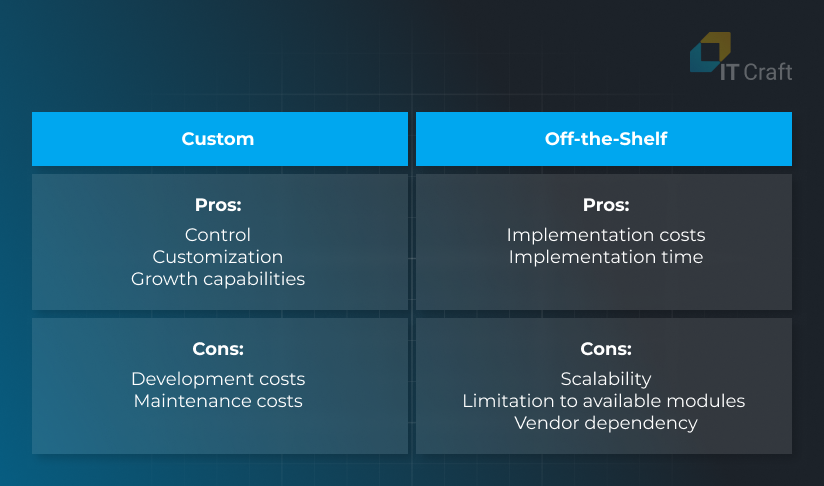 In either case, choose a reputable vendor or logistics software development company.
A combination of ready-made modules and custom-built critical business logic can be an answer that helps keep up costs.
It is also possible to discover an underserved niche when looking for the best implementation. It then makes sense to further study the market needs and focus on launching a custom platform when user interest is strong.
5
IT Craft expertise
MyCarrier
This Web portal directly connects customers interested in shipments and carriers.
Customers find the best prices. They plan activities, track shipments, and review all shipment information in one place.
For logistics companies, fast onboarding and direct integration are available.
The client started an MVP for less-than-truck shipments and quickly expanded. The team converted the software into a cloud solution.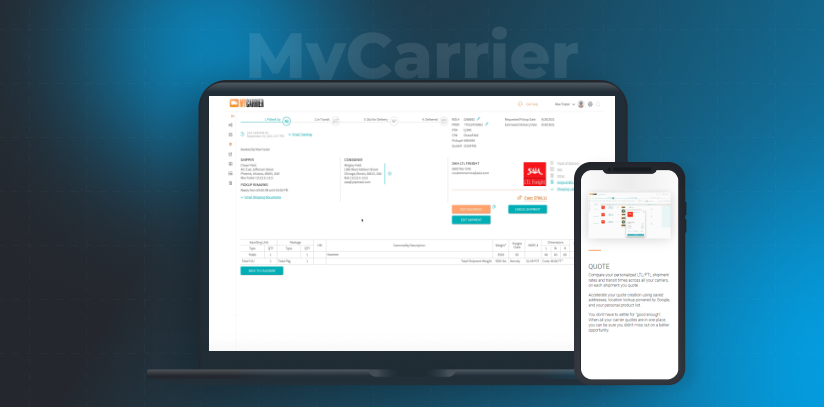 eLaundry
eLaundry once started as a CRM for on-demand laundry services. It evolved to serve the needs of other businesses.
The system coordinates the efforts of all departments involved. A high level of business process automation makes it possible to retain full control over the entire cycle. The system creates and manages driver routes. It controls essential parameters to ensure effective and timely delivery. Precise calculations are possible through detailed analytics.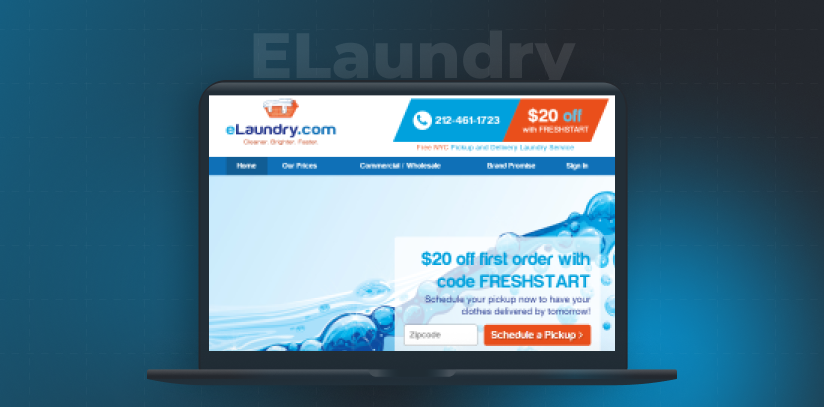 !
Conclusion
Software automation is absolutely necessary for a successfully running logistics business.
The degree of automation makes the difference between leaders and laggards. The former ensure higher revenue margins.
Businesses use automation to manage the growing scope of work with the same or less effort.
Automation challenges: for success, you must determine relevant points based on your company's goals and limitations.
Another important ingredient: tech expertise. Tech expertise makes implementation costs lower. Lack of technological knowledge is easily compensated. Cooperate with an expert development team.
FAQs
What is a Logistics Management System?
Logistics management software is a computer program used to digitize logistical processes. It focuses on the management of goods and raw materials, information, and people.
Companies use logistics software to optimize flows and automate processes.
Which logistics software is best for business?
The best logistics software depends on requirements and goals of each market player.
Check the following list of off-the-shelf logistics software:
Shippo
Zoho
ArcGIS
ShipStation
AscendTMS
MyRouteOnline
OptimoRoute
3PL Warehouse Manager
Logitude World
Kuebix TMS
Which is the best software for you? One of the above? Or do you need a custom solution?
How much does it cost to develop a logistics management system?
A simple logistics management system ranges between $30,000 and $375,000. Expenses depend on project complexity and location of developers. Asian software development companies are the cheapest. US/Canadian software developers are the most expensive.
Eastern Europe provides the best quality-for-the-price ratio.
What are the best new features logistics software must have?
Essential features of logistics software include the following:
Order management
Supply chain management
Inventory and warehouse tracking
On-demand logistics
Route planning
Driver tracking
Forecasting and analytics
Real-time customer updates
Rate this article!