iBeacon for Retail in Shopping Mall: The Future is Just Around the Corner
Some time ago we posted an article on use of the iBeacon iBeacon technology in the restaurant business. Retail is another industry where the Apple innovation has caused a revolution.
What is iBeacon?
A coin-sized, low-cost radio that can notify nearby iOS and Android devices of its presence. It provides an unrivaled level of customer targeting. Retailers and brands can increase shopper engagement and improve the experience for their customers – that is what makes them pay so much attention to these tiny devices. Shopping malls, department stores, and smaller shopping locations around Europe and the US are exploring opportunities using this appealing innovation. Let's look at some ways to benefit from installing iBeacon transmitters in different types of stores:
Contextualized promotions. Retailers and advertising partners can send customized notifications about deals and offer coupons, contests, scavenger hunts, or personalized loyalty programs for shoppers based on their location (within a shopping mall or a particular store), the time of day, purchase history etc.;
Navigation around the mall. It can be a challenge for shoppers to find their way around a shopping mall; using iBeacon apps, locating a customer on a map can be of great help.;
Information on shopper behavior in real time, prior to purchase. Retailers can monitor their customers' visits, walking paths, and specific places where they stay longer. A storeowner can know for how long a customer lingers in front of a certain display, which can suggest extra interest. Then the system can supply additional information like online reviews or, in the case of clothing stores, other available colors or styles. The system remembers a customer's past purchases and sends relevant offers, e.g., "These shoes are perfect with the leather jacket you bought two weeks ago!"
Customer traffic analytics. Mall owners can gather where the most valuable real estate in the center is.
Welcome messages. These can contain promotions, contests, loyalty programs, and more. The system can record the entrance customers came in to help guide them back to their cars when they leave home.
Online and offline shopping integration. A simple example: in the offline store, customers can pick up the items they purchased in the online version. Online and offline analytics can be merged for conversion rate evaluation.
"In the right place, at the right time": This is where the greatest value of the technology lies! Installed inside department stores like Macy's or supermarkets like Costco, iBeacons can send proximity-based notifications to customers at a certain moment in time and at a certain location, when and where the customer might be ready to make a decision on a purchase. Let's say, when an iBeacon detects a shopper's smartphone within a couple feet of a shelf with olive oil, a notification of a special offer can be sent. That can be much more effective than mailing a coupon sometime earlier in hope that the customer might have run short of olive oil. Although large shopping locations are where the full potential of iBeacons can be unlocked, small ones like mom-and-pop stores can also install an iBeacon to send coupons to customers on site.ately.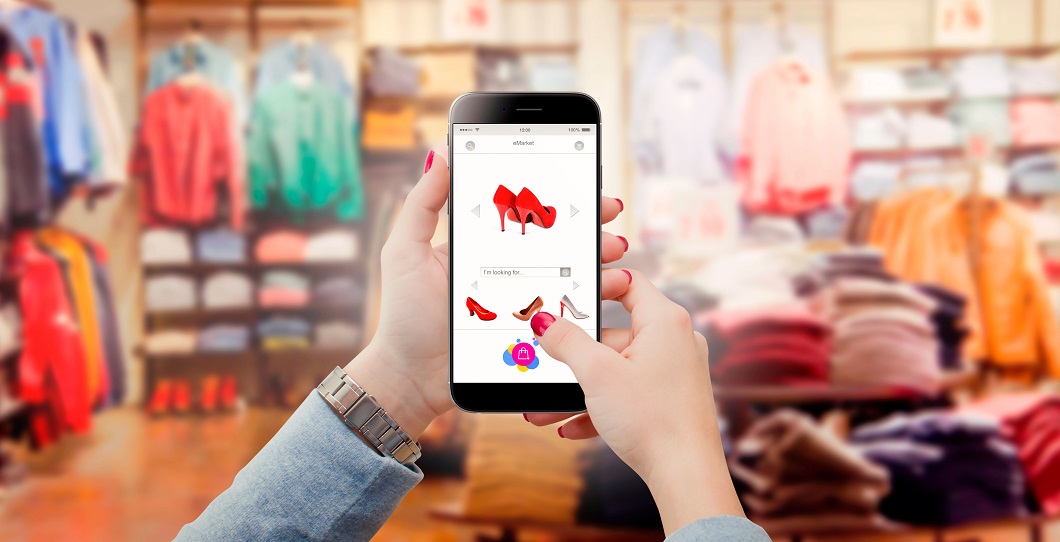 A few privacy concerns have been raised about the technology. Opponents argue that notifications may feel intrusive to some shoppers, creating an uncomfortable feeling of being tracked. Apple assures users that they don't have to worry, because iBeacons only send out a signal and do not receive information. Besides, receiving iBeacon notifications is not something that occurs automatically. To make it happen, consumers will need to download an application and turn Bluetooth and location services on.
Perhaps the greatest challenge faced when creating an iBeacon experience (except for making it technically perfect) is getting customers to use the app. Visual signals, shelf-talkers, and other triggers placed in the store environment can be the solution. In that case, the shopping experience will be more than simply technology driven. Moreover, this is an answer to the privacy concern: An iBeacon notification will not be an intrusive message, but a part of supplemented reality. Guided by visual triggers around them, users get a sense of controlling the experience.
So far we've been speaking from the point of view of retailers, marketing, and advertising experts. Let's not forget about consumers! For them the iBeacon technology opens tremendous opportunities for sharing and receiving information in public places, where something is unknown or unclear, making consumers feel at home. IBeacons can deliver information in a more convenient form than a traditional paper guidebook or booklet, saving users time and energy.
The future is just around the corner. Every now and then, we hear news about iBeacon implementation somewhere. Very soon, looking at your smartphone screen to quickly find your way in a mall or make an efficient route around stores with sales will be as common as buying a movie ticket.
We can help empower your business with innovative iBeacon solutions.