We have recently published an article on our experience in developing applications that use indoor positioning and navigation technologies. Today we would like to tell you about a Ukrainian startup called Latio that developed and implemented an application based on one of the technologies, iBeacon. The app allows visitors of restaurants and coffee houses to get relevant information on the places, as well as participate in various quests.
iBeacon: Apple Innovation
iBeacon is an indoor positioning system that Apple calls "a new class of low-powered, low-cost transmitters that can notify nearby iOS 7 devices of their presence." Such transmitters, or beacons, neither track users' location, nor read information from their devices. On the contrary, they transmit information to smartphones. The value of the technology is that developers work with the category of proximity, which was not available with either GPS or Wi-Fi. Indoor location tracking ranges from a few centimeters to more than 10 meters away. That gives developers a lot of useful things they can do knowing the proximity of user to a certain location outdoors or indoors. That's the reason why technology is booming now.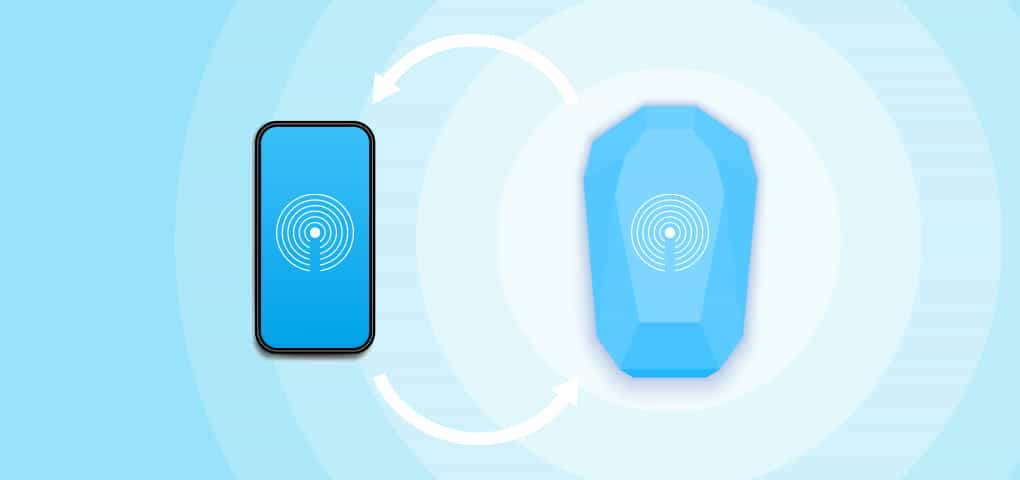 Latio: the Success Story
The startup took off with only three developers in the team. The most difficult part in the very beginning, the co-founders say, was connecting restaurants. It became easier later, and restaurateurs started to contact the developers themselves.
Working with a new technology was quite a challenge for the team. Every now and then, they would come across some things they didn't understand, and they couldn't find the answer anywhere.
Today the startup is working with about 20 restaurants and coffee houses in Kiev. In the meantime, they are testing the product and the technology. The innovative advertising tool is of great value for the restaurateurs, as well as awareness of how many times visitors come to the place and how much time they spend there.
The solution is based on interaction of beacons with a mobile app. A beacon transmits the information on the restaurant nearest to user, and then the application gets all the necessary information from the database and shows it to end user.
How It Works
Basic functionality of the app is:
invites from restaurants;
digital menus;
quests.
The price of transmitters varies from $15 to $30 depending on the manufacturer.
How Users Can Benefit from the App
Users benefit by receiving invitations and detailed information from restaurants when passing them by, as well as browsing digital menus with prices and photos near or inside restaurants.
User receives an invitation within the radius of 50-100 m (160 – 320 feet). It comes as a Push notification from the app. The startup encourages restaurants to use special offers for the users who receive such invitations.
A restaurant partner has introduced gifts for taking pictures of their food (a kind of quest). This is an extra feature that has nothing to do with Bluetooth.
The Future
The founders of Latio say they expect to make money on restaurants subscription to the services and analytics. They don't want just to collect data, but also to do data mining. The startup is now actively connecting restaurants and users. They are planning to start working with chain restaurants in order to determine potential value of the app for this category of locations.
Inspired by the success story of the Ukrainian startup, we decided to share our inspiration with our customers! IT Craft has developed mobile applications for business involving indoor positioning technologies. We would be happy to use this experience for new mobile solutions with the use of iBeacon technology. You may be a restaurateur, a hotel owner or work in some other industry. Contact us to find out how a custom iBeacon app development can fit in with the unique needs of your business.
And if you want to learn more about software development companies in Ukraine, you are welcome here.
Like the iBeacon based applicaiton by Latio? Please, let us know what you think in the comments below or via the contact form. Our team can help you implement a similar project. Bring your own unique idea to life using top-notch software development services for startups! Feel free to get in touch with us. We are eager to answer any of your questions and discuss the details.