You are on the verge of life-changing choices. You have invested an enormous amount of time and energy into your start-up—a veritable mountain of work. But the next step seems even more challenging. Where and how to find a good, dependable programmer for your startup. You need someone to develop your app or website. 
Do you have four minutes to spare? We collected advice from successful startups on how to find programmers to help you arrive at the best decision, 
Below is the six-step process:
1 Choose the right option for you: in-house vs. outsourcing software development.
When looking for programmers, take your time. Ensure you choose the right development strategy. There are pros and cons with both options―in-house and outsourcing software development.
In-house development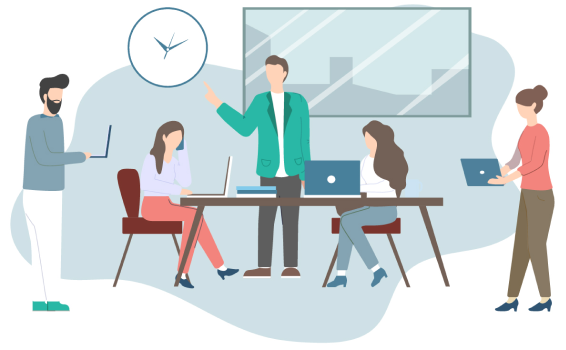 Pro: No delays in updates. When a programmer sits next to you, you discuss the issues face-to-face. You update your project immediately. No delays.
Con: The price. The cost of hiring an on-site programmer is high. Plus, you must pay insurance and social taxes. They are no joke. Without funding from an incubator, money might too quickly be in short supply—perhaps even before you release an MVP. 
Outsourcing software development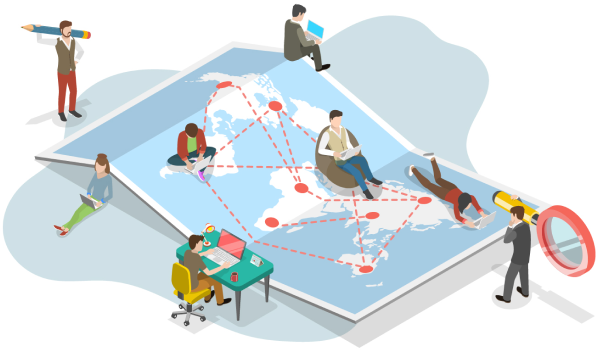 Pro: Cost-saving hourly rates, pay neither taxes nor insurance. 
Con: You spend more time on clearly communicating your desired outcome. 
To avoid spending too much time on what you want, ensure you choose a software development team with a competent and engaged project manager. And choose a team in a location with a suitable time zone where you can find programmers for start-ups. (Yes, this is when Eastern European companies provide a favorable balance between costs and quality.)  
2 Make an action plan.
For best results, write down a list of your exact requirements. After completing the list, prioritize them in order with the most important first. 
Based on your list—and your desired timeline—do you need a single developer or a team? Pay special attention if you choose a single programmer. If you are going to start your project from the ground up, a single developer cannot do everything: develop, test, submit it to an interactive environment (a mobile store if it is a mobile app; your hosting server if it is a web-based system). And, a sole developer seldom realizes what he/she doesn't know or cannot do well. Herein lies the main advantage of choosing a team. A team follows a well-adjusted process from A-Z.
3 Make a selection pool.
Where to find programmers? 
There are a few ways to find a programmer you need. Ask your friends and colleagues. Find them on specialized platforms.  
Below we have collected several platforms where you can find programmers to hire: 

LinkedIn: an extensive professional network

Upwork: a global online platform where businesses and startups can connect remotely. Upwork has an extensive blog with tips and tricks on how to find programmers and other freelance workers
AngelList: The Platform for freelancers, start-ups, and investors

DesignRush.com: a digital destination to inspire creative minds. The site features best designs by industry, spotlight interviews with top designers, trends, events & top lists of global and marketing agencies and technology companies

Clutch: the place to go if you are looking for a team. Clutch is a trusted resource for clients looking for a dependable, trustworthy team. Because Clutch has a dedicated manager for every company listed, everything is professionally tracked and verified. This is incredibly important for prospective clients. Before any testimonial—customer feedback—is posted on behalf of a service provider, Clutch contacts the customer and verifies the authenticity of the statement
4 Choose the top ten for your list.
Whether choosing a team or an individual programmer, the process is the same:
Look through software developers' websites. 

Explore their rates. You can also find this information on Clutch.

Check out each team's portfolio. 

Select 10 – the top 10 who are most experienced. 

-Take serious note of the developing teams' projects. 

– Ensure their projects are like yours.

If you like what you see, 

ask them to send references

. 

– Check out the clients who have already worked with them. 

– Read through the testimonials.
5 Shortlist the final five.
You have selected your final five. Time to arrange a call with each of them. Prepare writing a list of questions: same questions for each team. If possible, record the conversation. But ask them in advance. Do not record if you haven't asked.
Choose a team who listens to what you are telling them about your idea, asks relevant questions and tries to understand exactly what you want to present to the world. And, of course, you need to find the best team for your startup.
Remember to ask the programmers about their experience specific to what you need for your project. Only developers many years of experience can help you realize your goal with no time wasted.
Ask each team what they would recommend to move forward. What is their proposed plan? If silence is their only answer, they lack experience. Cross them off your list. Move on to the next team.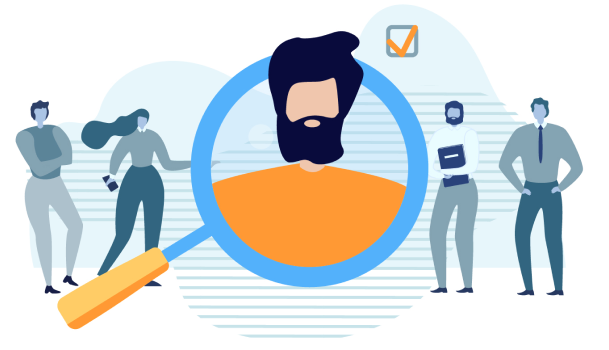 Communication is key for building a trustworthy relationship.
Take note of the way they communicate with you. You know your project appeals to a team and has grabbed their attention when they:
show interest in your ideas
take an active part in discussions
offer some concrete options.
If your idea ignites a team's interest, you know they will care because you have tapped into their creative instincts. And, together, you will develop something great!
6 Select your team/person
Three criteria: trustworthy, capable, experienced. Add good communicators and listeners. They increase your chances for success. Find a programmer who wants to create not only high-quality code for you, but also a working relationship—a relationship based on trust.
Be cautious and avoid choosing the cheapest software outsourcing company. In your endeavor to save money, you might lose everything. Cultural differences and fly-by-night companies might turn your dream into a nightmare. Avoid some lower-price-range program developing teams, who might say "Yes, of course, we can do that!" just to get your business.
Also, if a company gives you a low estimate, perhaps it is because it considers your project a low priority. This means your project will not receive the needed attention to be on time and successful. 
Best to get a detailed estimate from all the companies and ask when there is a large disparity between quotes. 
Still not sure? Let's look at this situation from another angle.
If you need dental treatment, who would you choose: a seasoned dentist or an intern? 
If you need to know…
how to build a development process
what technology to use
what solutions are optimal to ensure the best results…
P.S. Here is your checklist template to help you make an informed decision. 
Why do you need this checklist? 
The checklist contains all steps from this post. Use it to interview developers, evaluate their response, and rank priorities based on their answers.
This way, you will know how to find programmers that best suit your project needs. 
Also, you can use this list as a backup plan in case your top priority team got booked because you took too long to decide. 
Hire the next team on your list.  
Checklist for hiring programmers + List of app requirements

By submitting your email, you accept Terms and Conditions. Please refer to Privacy Policy for more details.