Node.JS Application Development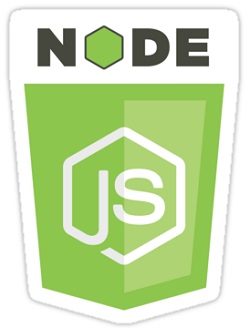 Node JS. Why the biggest enterprises use it? (Why you should too)
Innovation technologies move forward rapidly opening many new challenges and new ways for the IT industry both to increase efficiency and reusability, and to improve productivity and product quality.
Exactly what the modern IT world is looking for.
And, Node JS has released precisely what we need: the ability to develop scalable network applications.
What does Node.JS actually mean?
"Node.js is an open-source, cross-platform runtime environment for developing server-side Web applications. Although Node.js is not a JavaScript framework, many of its basic modules are written in JavaScript, and developers can write new modules in JavaScript. The runtime environment interprets JavaScript using Google's V8 JavaScript engine."
In simple words, Node.js is a runtime system for creating server-side applications.
What benefits does Node.js development actually offer?
From a development perspective:
– Node JS allows web developers to plan their own, definitive structure
– Node JS has an active, growing community; new tools emerge regularly that developers are free to try and improve. As we all know, creativity is crucial for every developer, so Node JS is like a breath of fresh air for them because they are discovering new Node territory. But getting down to Node basics, Node works on all platforms making this a multi-purpose environment
– Node JS offers a close connection between the client side and server side. This connection allows developers to create front- and back-end parts without the time-consuming necessity to switch between the different technologies.
– Node JS is extensible. What does that mean for developers? They no longer need to waste time seeking the most effective way of improving current functionality or adding new features.
Surely, the IT world will discover more and more benefits using Node JS. From a non-technical people, most of the developer's benefits mean this framework is easy to modify and maintain offering the option for developers to unite their front-end and back-end skills into a harmonious whole.
From a user perspective:
Because of these and other reasons, no doubt remained for World Giants already using Node JS:

Walmart – Ben Galbraith, and Dion Almaer, Walmart's vice president for mobile engineering weighed all the risks and profits, and decided to use Node.
"…Node really excited us, and at Walmart, we're doing a lot with that kind of architecture right now."


Uber has used myriad technologies to make their transportation service run faster and be available anytime, anywhere. Node JS was one of the technologies used by Uber's software engineers.
"…The heart of the 15 billion dollar business is written as server-side Node, as API-s, as reliable distributed systems with queuing and replication and geospatial databases written in Node." – Tom Croucher.

LinkedIn also used different technologies. For the same reasons as Uber, it built the mobile server side with Node's help.
"…Node showed us huge performance gains compared to what we were using before, which was Ruby on Rails." – LinkedIn's mobile development lead, Kiran Prasad, said.

E-Bay (PayPal) – also moved to Node for an application platform, it was used to build a front end. Why? Because of scalability, performance and developer agility.
Seriously, if you are still standing at the crossroads of going with Node JS or not, just imagine what would be possible with Node JS:
– Decrease load time
– Achieve greater productivity of the development process
– Create a highly supported system
– Make the users happy!
And happiness is not just limited to the users.
Node JS stack technology is a win-win solution for users and developers alike. It's clear that a significant goal has been achieved when users benefits. The above-mentioned statements indicate that users benefit greatly.
But developers? Why is this important? It seems built into the developer's DNA to thrive on all things new and exciting, to help go beyond the previously set borders and explore new possibilities.
This is what Node JS does.
And, when the developers are happy, they will move heaven and earth to create the best product ever! Therein lies the love for the work they do—their passion—and such passion cannot be underestimated.
There can be no doubt in a bright future for Node.JS development. When choosing this technology, everybody's a winner.
Understanding its powerful potential, we started working with Node JS stack technology over 2 years ago. We confirm its ability to build various industry systems with varying complexity with lightning speed — and, in real time.
How it works?

Our projects