An online platform for organizing a perfect wedding day
React
Docker
Symfony
MySQL
AWS
Company: Upwedding
Country: USA
Category: Marketplace
Release year: 2019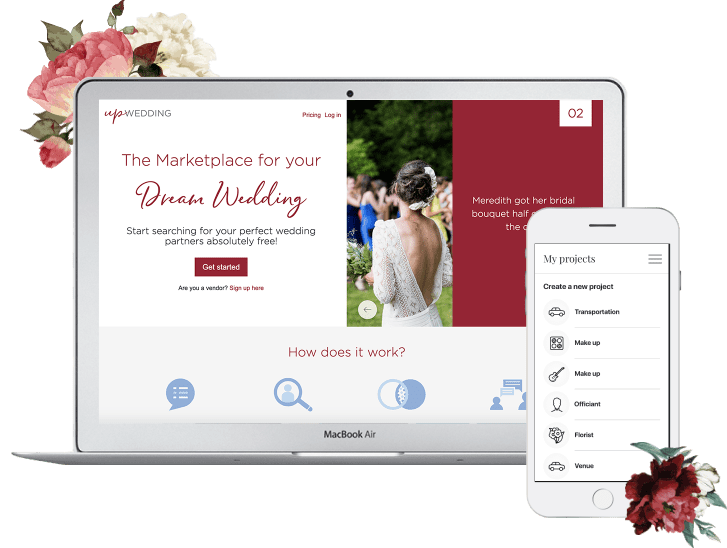 Project background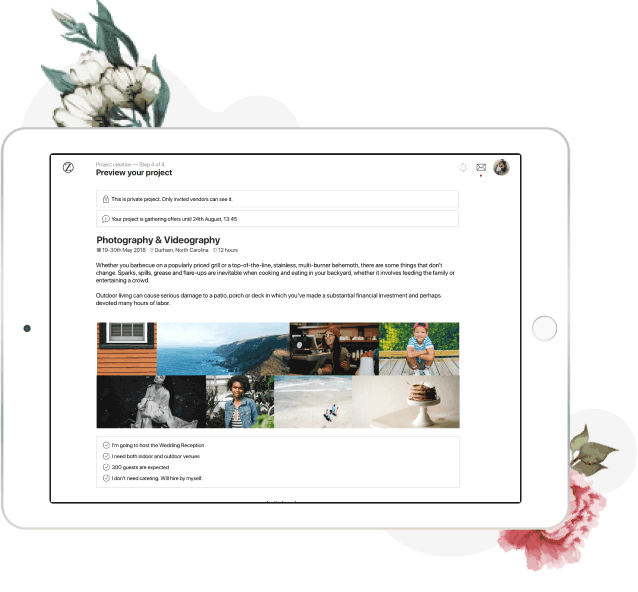 IT Craft clients―a young couple―went through a time-consuming search for the best offers in the market when they were selecting vendors for their Big Day. This is when the idea for Upwedding hit them.
They decided to start Upwedding to simplify lives for other soon-to-be-married couples. Upwedding was envisaged as a service that gathers, publishes, and promotes providers of wedding services. Upwedding helps end customers―brides and grooms―find different providers best-suited to their needs―all in one place.
The client was referred to IT Craft by another client. After comparing development proposals from a local USA-based company and the offer provided by IT Craft, the Upwedding client had no hesitations. IT Craft proved they had understood the scope of the project and special features to be developed.
It was clear the development team had the required skills and experience to implement this turn-key solution.
Check out more software projects IT Craft developers have accomplished for company's clients.